Opportunities to join our group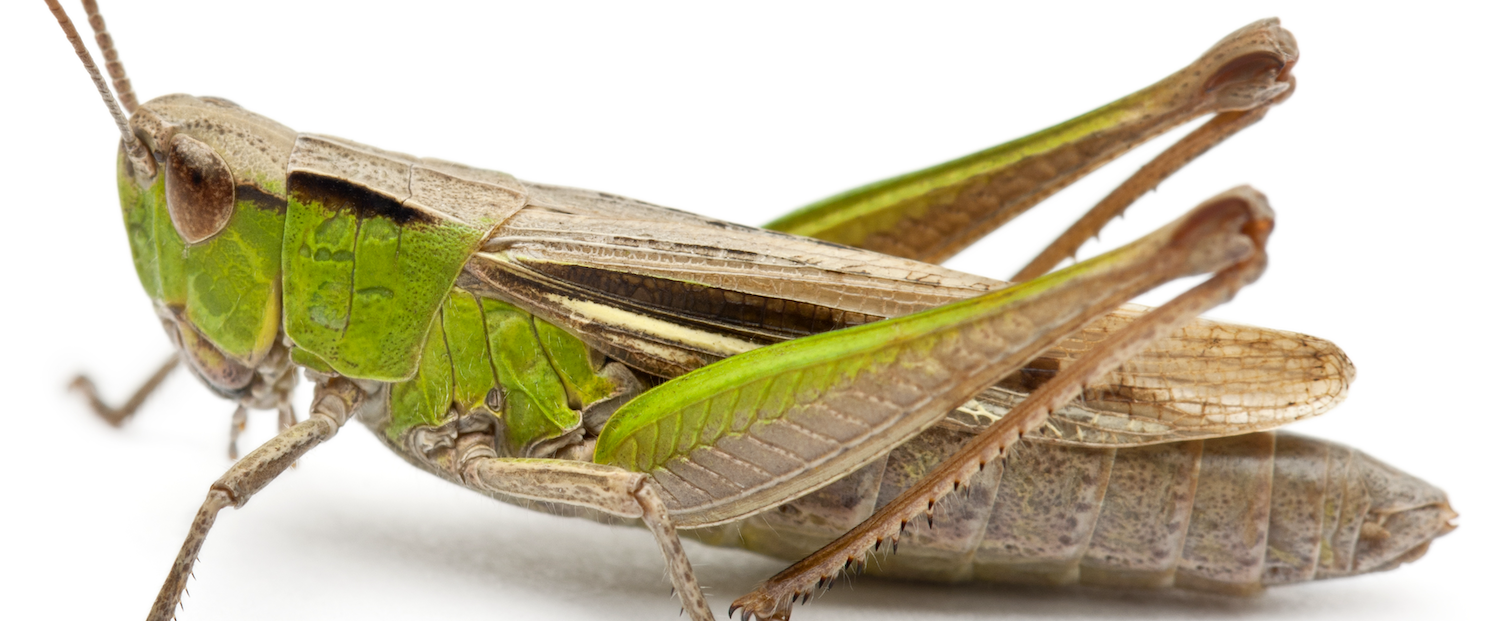 Postdocs
Potential postdocs interested in pursuing funding together are encouraged to contact Lauren. One excellent opportunity is the Washington Research Foundation postdoc program.
Graduate Students
WE ARE NOT PLANNING TO RECRUIT ADDITIONAL GRADUATE STUDENTS to start in Fall 2023.
The group is especially interested in recruiting students with quantitative skills (e.g., mathematics or computer science training, experience with a computing language such as R). We also prioritize students interested in contributing to our grasshopper or butterfly resurvey project aimed at understanding ecological and evolutionary responses to recent climate change.
Please include "POTENTIAL GRAD" in the subject line of any email to Lauren, so that she can better keep track of inquiries.
Most research in the group concerns functional ecology, evolution, and biogeography in changing environments, a broad and complex topic leaving lots of room for creative and interdisciplinary approaches. Students are encouraged to develop independent projects in collaboration with me, but the projects are likely to be most successful when they align with broader lab projects. One focus of the lab is coupling theoretical and quantitative tools with data collection. Combining multiple approaches is central to tackling questions of environmental change and a primary benefit of choosing to conduct graduate research in the Buckley lab. Student projects will generally span two of the following three approaches: theory, ecoinformatic analysis, and field or lab work. Lauren's goal as a mentor is to ensure students learn how to identify interesting questions, develop feasible approaches, and process and synthesize information to address the question. See the (how_we_work repository)[https://github.com/HuckleyLab/how_we_work] on our lab GitHub account to learn more about our lab workflow and policies.
Students can join the group through the UW Department of Biology or the Quantitative Ecology and Resource Management (QERM) interdisciplinary graduate program. Other relevant programs at UW include the Program on Climate Change (PCC) and the eScience Institute.
Students interested in joining the lab are encouraged to apply for external fellowships (e.g., National Science Foundation Graduate Research Fellowship, Environmental Protection Agency STAR Fellowship, Ford Foundation Predoctoral Diversity Fellowship). All prospective students should contact me by email. If it seems that you may be a good fit for my group, I will request the following materials:
a curriculum vitae
a description of research experience
a description of possible graduate research topics and approaches highlighting why the Buckley group would be a good fit for this research
a description of career goals
Undergraduates and research scientists
There are numerous research and employment opportunities for motivated undergraduate students to both conduct independent projects and to assist in ongoing research conducted by members of our research group. Opportunities include assisting in field research and lab physiology, assembling and analyzing databases, and advancing models. Interested undergraduates should contact Lauren by email and include a brief summary of research interests and experience.
Winter / Spring 2023: Undergraduate research opportunity: insect ecological and evolutionary responses to climate change
The UW Biology research group led by Professor Lauren Buckley (https://huckleylab.github.io/) has paid positions open (winter and spring 2023) for UW undergraduate students to contribute to one or both of the following resurvey projects examining insect responses to recent climate change.
Grasshopper resurvey project: The grasshopper resurvey project uses field and lab experiments integrated with genomic and physiological approaches to examine how survival and fecundity constraints influence responses to environmental change. Students will primarily assist with rearing grasshoppers in environmental chambers and with physiological measurements under the mentorship of Dr. Monica Sheffer.
Butterfly resurvey project: The butterfly resurvey project is testing how selection on butterfly traits has shifted in response to recent climate change. Students will primarily assist with rearing butterfly larvae in environmental chambers and in an experimental garden at the UW Center for Urban Horticulture and with physiological measurements under the mentorship of Professors Gwen Shlichta (Edmonds College) and Lauren Buckley.
Students will learn about biological responses to climate change, gain familiarity with a variety of approaches in physiological ecology and evolution, and receive exposure to academic research and related career opportunities. Students may progress to conducting independent research and presenting the research at UW venues and beyond. There may also be opportunities to participate in summer research in Seattle and Central Washington (butterfly resurvey) or in Colorado (grasshopper resurvey).
Interest in climate change biology and the ability to conduct sometimes repetitive work reliably, to take initiative in research and problem solving, and to work well with a team is more important than past research experience, but candidates should have some familiarity with ecology, evolution, and/or physiology. The work schedule will be fairly flexible but students should be able to commit at least 5 hours a week. Members of groups underrepresented in science and students who have transferred from Edmonds College (since a project goal is to support Edmonds students transferring to UW) are particularly encouraged to apply. Interested students should send a resume and a brief summary of research interests and any research experience to Monica Sheffer (sheffer@uw.edu) and Lauren Buckley (lbuckley@uw.edu), preferably by January 20 for initial consideration but additional opportunities will be available in the spring.
Winter / Spring 2023: RESEARCH TECHNICIAN: butterfly evolutionary responses to climate change
Manage, coordinate, and conduct research activities for a project repeating historical butterfly research to examine ecological and evolution responses to climate change. The position is based in the research group of Professor Lauren Buckley in the University of Washington Department of Biology and funded by the National Science Foundation Organismal Responses to Climate Change Program.
Impact: The position will facilitate research examining how thermal traits of larval and adult butterflies have been subject to natural selection and have evolved in response to recent climate change in Washington State.
Complexities involve coordinating research on two species in two field sites; planning and scheduling multiple research components; integrating a variety of research approaches; coordination and communication with the research team.
RESEARCH (60%): Research activities include lab rearing, maintenance, and thermal physiological assessments of butterfly caterpillars; growing host plants; maintaining and trait assessments of adult butterflies; caterpillar natural selection experiments in an experimental garden; mark-release-recapture experiments of adult butterflies; photographing and analyzing adult wing traits potentially with developing automation approaches; potential to assist with genetic assessments or with model development; participation in data analysis, scientific literature searching and synthesizing, scientific editing and writing, and scientific communication.
PROJECT MANAGEMENT (25%) Management activities include helping to develop and manage project timelines and deliverables; managing and updating the group and project website and social media accounts; ordering supplies; organizing group and project meetings; organizing and executing group and project communications; interacting with research collaborators; planning and executing logistics related to laboratory and field work; managing group data and code repositories; contributing to budget / spending management including reimbursement; organizing and maintaining laboratory spaces and equipment.
UNDERGRADUATE SUPERVISION (10%) Undergraduate supervision activities include instructing, supervising, and mentoring undergraduates in data collection efforts; coordinating schedules and communicating.
RESEARCH OUTREACH (5%) Maintain and contribute to ongoing outreach materials and activities related to organismal responses to climate change; coordinate outreach activities with lab members.
MINIMUM QUALIFICATIONS: Two years experience as a Laboratory Technician II, or equivalent; OR a Bachelors Degree in an appropriate field of science or technology.
POSITION MINIMUM SKILLS REQUIRED: Experience conducting field and/or laboratory biological research; capacity to conduct research in challenging and demanding field environments; ability to carefully conduct repetitive measurements (e.g., weighing many caterpillars); experience entering, managing, and analyzing biological data; demonstrated leadership and/or mentoring skills; organizational and time management skills. Some experience with a statistical programming language such as R.
DESIRED: EDUCATION, EXPERIENCE AND SKILLS: Familiarity with biology relevant to understanding organismal responses to climate change; experience rearing and maintaining insects or growing plants in the lab; collecting or researching insects, particularly butterflies, in the field; experience collecting and assembling environmental data; experience with data analysis and data science workflows (e.g., version control); experience communicating science to scientific and general audiences. We do not expect that any one applicant will have all of the desired qualifications for this position.
Application Process: Apply here. Applications should also send a single PDF consisting of (1) a cover letter outlining education and research interests and experiences as well as potential to contribute to the university's commitment to enhancing diversity, equity, and inclusion and (2) a CV to lbuckley@uw.edu with the subject "Butterfly research technologist application".